Eat, sleep, work, repeat. While a lot of days look like this, we believe that wellness and relaxation is an essential part of life.
That's why we have an exclusive 23rd floor gym and spa where you can indulge in the ultimate luxury fitness experience. Our state-of-the-art gym is fully equipped with the finest fitness equipment. After a revitalizing workout treat yourself to some ultimate relaxation in our sumptuous Swedish-inspired steam room and sauna. The steam room is the perfect place to unwind and let the stress of the day melt away. And all the while, you can take in the breathtaking views of Brussels from the comfort of our Urban Spa. We also offer a range of other amenities to make your stay with us truly unforgettable. From our award-winning restaurants and bars to our world-class conference facilities and impeccable service, we have everything you need to Relax. Whether you're traveling for business or pleasure, our gym and spa in Brussels are the perfect places to unwind and recharge your batteries.
Want to take your wellness experience to the next level? Book a spa treatment at our exclusive partner, the Nadine Salembier Institute. It's just a minute away from The Hotel. We offer a spa arrangement for 2 at the Nadine Salembier Institute, which includes a facial and a relaxing massage. We promise you; you'll feel reborn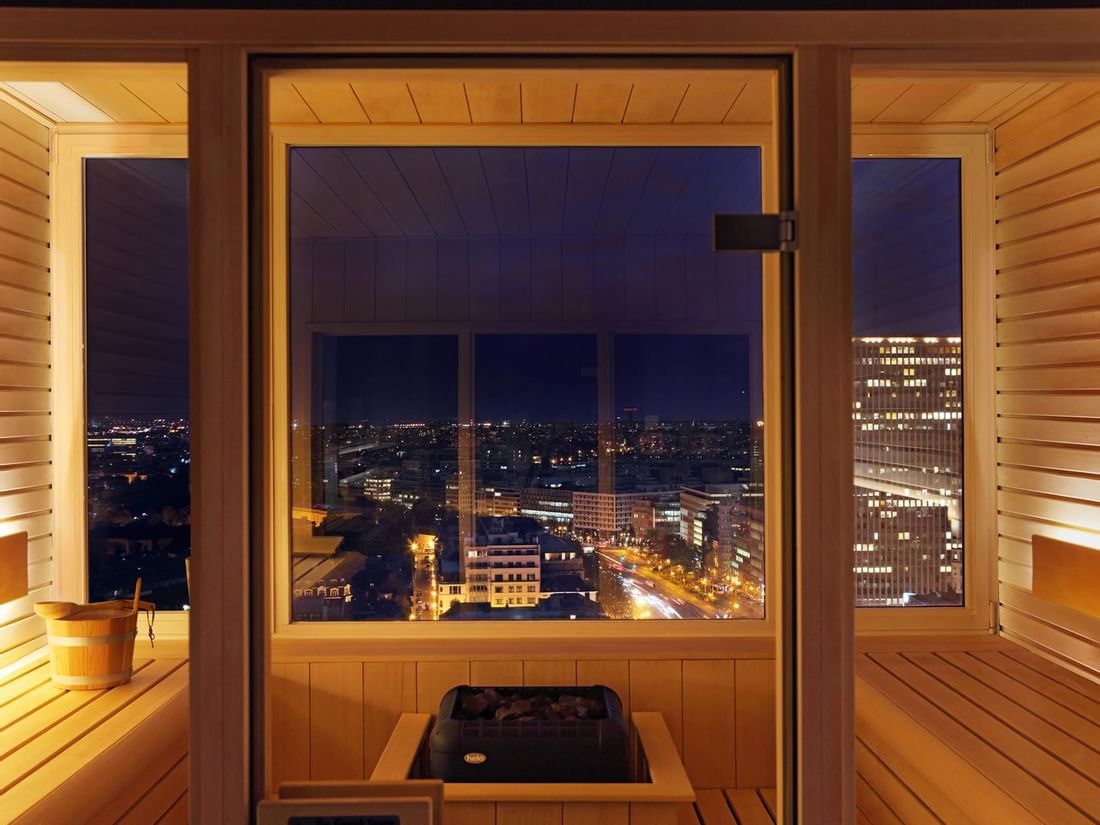 Opening Hours
Our Urban Spa is open everyday from 6:30 AM to 10.30 PM.