COMIC STRIP MUSEUM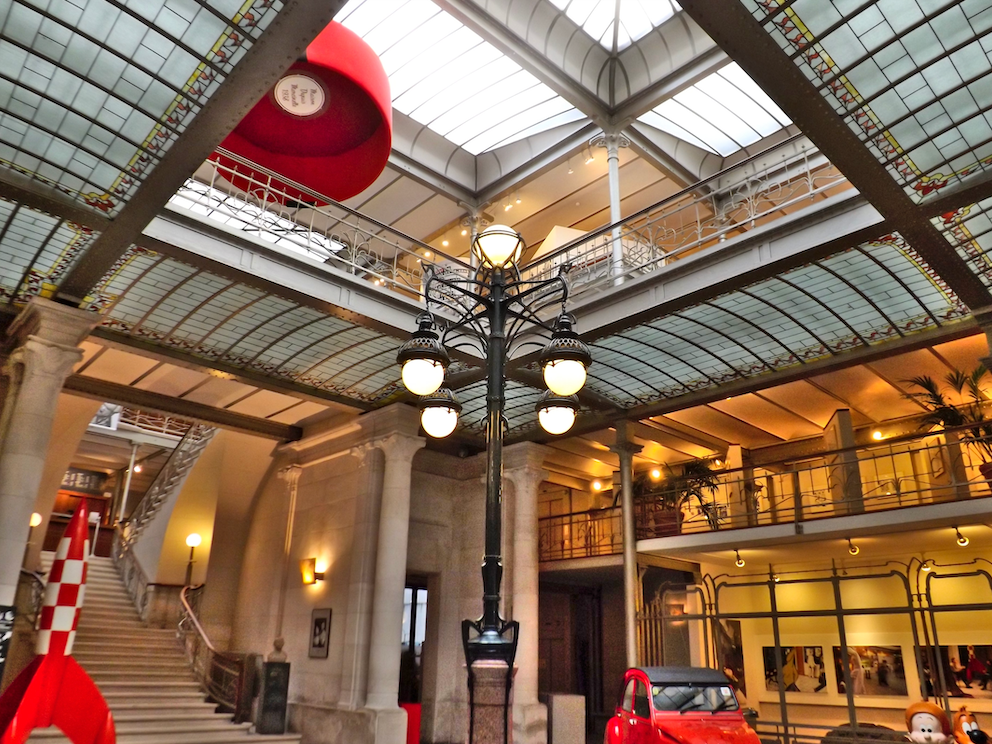 The marriage of the 9th Art and Art Nouveau
Located in the heart of Brussels, in a majestic Art Nouveau building, created by Victor Horta in 1906, the Belgian Comic Strip Center opened its doors to the public on October 6th 1989. In no time this impressive museum became one of the main attractions of Brussels. Every year more than 200.000 visitors come here to explore 4.200 m² of permanent and temporary exhibitions.
Permanent exhibitions
The Invention of Comic Strip
How did the comic strip begin, and how is it defined? This exhibition takes you on a journey in enormous strides through the history of the world and its civilisations.
The Art of Comic Strip
This exposition proposes to explore the comic strip in all its forms, from the creative process to the range of genres that constitute the European comic strip today.
Horta and the Waucquez Warehouse
This exhibition tells the story of a shop the like of which is no longer seen. Now over 100 years old, this is the only semi-industrial building designed by Victor Horta still in existence today. And what an existence it has had!
The Hergé Area
This new area, articulated around the façade of Marlinspike Hall, will enable visitors to appreciate the creative journey made by Hergé. Not only has he culminated in the glory of the adventures of Tintin, but he was also a comic strip artist long before creating Tintin and carried on his illustrator career.
The Peyo Exhibition
The new permanent BCSC exhibition, host to a plethora of little-known information and documents on this comic strip giant, complete with a highly realistic 3D Smurf village, will be a delight to children as they will be able to enter a Smurf house and play and have fun with their favourite friends.
Pieter De Poortere Auditorium
For many years now, Dickie has been a favourite with magazines, which regularly publish his gags on a caption-free page drawn by his creator, Pieter De Poortere. The character was subsequently adopted by the screen, and short cartoons of his adventures can now be viewed at the Belgian Comic Strip Museum.
Open every day from 10 am to 6 pm.
20 Rue des Sables 1000 Bruxelles Belgique
Monday Everyday 10:00 - 18:00