The Hotel is the place to sit back and relax in Brussels. So, when it comes to tea time, there's no better place to be when you want to enjoy a taste of the high life in sumptuous cake form for an afternoon of chillaxing in style.
To top it off, Lovisa Burfitt has captured the magic of tea time at The Hotel in her unique Villeroy & Boch tea set. The Swedish artist is known for her on-trend collaborations and has captured the fashionista's mysterious life in her playfully chic porcelain creations, exclusive to The Hotel.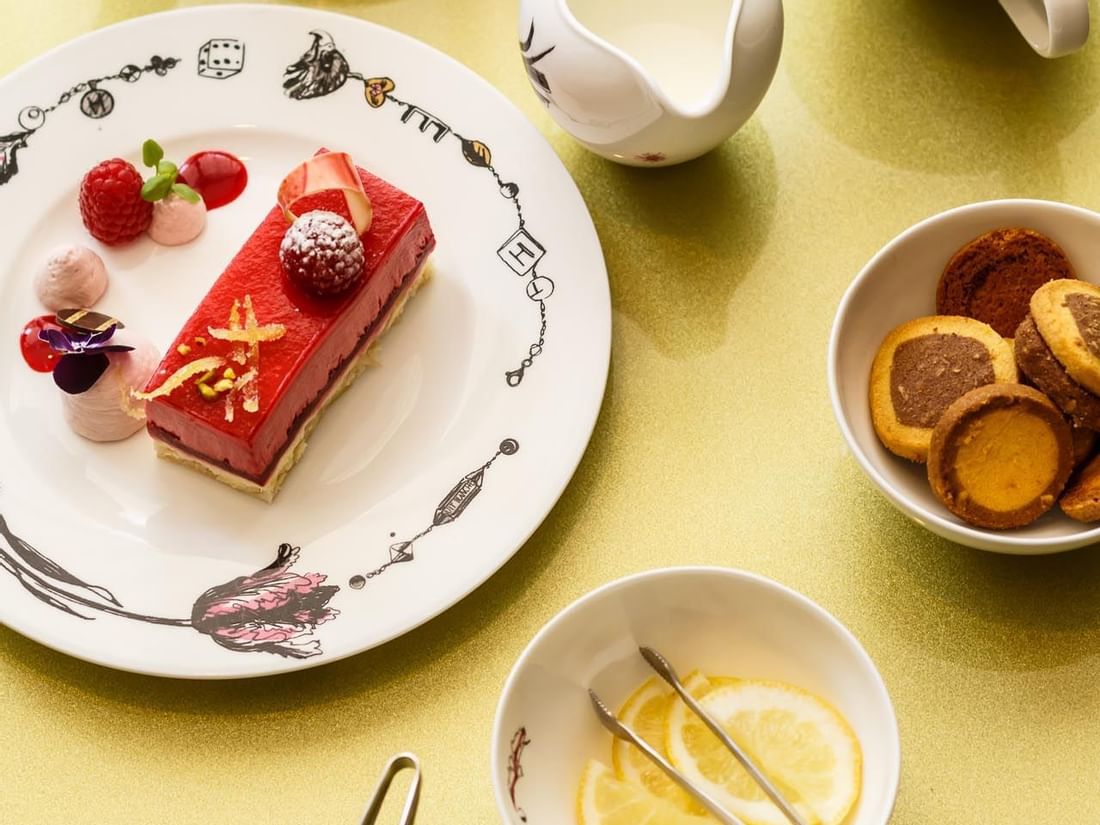 Opening Hours
Please note that as of March 14, we will no longer be serving Tea Time.